HAL Bangalore Engine section invited Online Applications for the vacant fitter posts
Author: Basavaraj Halli | Date:Aug. 1, 2019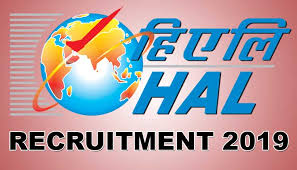 Hindustan Aeronautics Limited (HAL), a Navaratna Central Public Sector Undertaking, is a premier Aeronautical Industry of South East Asia, with 20 Production/Overhaul/Service Divisions and 11 co-located R&D Centers spread across the Country. HAL's spectrum of expertise encompasses Design, Development, Manufacture, Repair, Overhaul and upgrade of Aircraft, Helicopters, AeroEngines, Industrial & Marine Gas Turbines, Accessories, Avionics & Systems and Structural Components for Satellite & Launch Vehicles.
Application Start Date:  Aug. 1, 2019
Application End Date:  Aug. 28, 2019
Work Location:  HAL, Engine Bangalore.
Qualification:  Candidates should possess Regular / Full-Time ITI + NAC or ITI + NCTVT after 10th Std in Fitter Trade.
Age Limit:  The maximum age limit of the candidates as follows
-Un-Reserved -38 years ;
-OBC- 41 years ;
-SC/ST-43 years
Pay Scale:  - Basic Pay + Personal Pay 15910
- Other benefits & Allowances as per entitlement (Approx.) 16370
- TOTAL (Approx.) 32280/
* If above links are not opening, use the browser to visit kpscvaani.com website
ಉತ್ತಮ ದರ್ಜೆಯ shoes ಗಳನ್ನೂ ಮತ್ತು ಬಾರಿ ರಿಯಾಯಿತಿ ದರದಲ್ಲಿ ಕೊಂಡುಕೊಳ್ಳಿ