Application are Invited for Probationary Officers Appointment for 2019 from IBPS
Author: Basavaraj Halli | Date:Aug. 4, 2019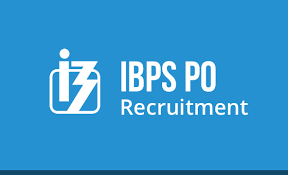 Institute of Banking Personnel Selection (IBPS) has given an employment notification for the recruitment of Probationary Officer (PO)/ Management Trainee (MT) vacancies. Those Candidates who are interested in the vacancy details & completed all eligibility criteria can read the Notification & Apply Online.

Important Dates :
* On-line registration including Edit/Modification of Application by candidates 07.08.2019 to 28.08.2019
* Payment of Application Fees/Intimation Charges (Online) 07.08.2019 to 28.08.2019
* Download of call letters for Pre- Exam Training September 2019
* Conduct of Pre-Exam Training 23.09.2019 to 28.09.2019
* Download of call letters for Online examination – Preliminary October 2019
* Online Examination – Preliminary 12.10.2019, 13.10.2019, 19.10.2019 and 20.10.2019
* Result of Online exam – Preliminary October/ November 2019
* Download of Call letter for Online exam – Main November 2019
* Online Examination – Main 30.11.2019
* Declaration of Result – Main December 2019
* Download of call letters for interview January 2020
* Conduct of interview January / February 2020
* Provisional Allotment April 2020
No. of posts:  4336
Application Start Date:  Aug. 7, 2019
Application End Date:  Aug. 28, 2019
Last Date for Payment:  Aug. 28, 2019
Work Location:  Anywhere in India
Selection Procedure:  * On-line registration including Edit/Modification of Application by candidates 07.08.2019 to 28.08.2019
* Payment of Application Fees/Intimation Charges (Online) 07.08.2019 to 28.08.2019
* Download of call letters for Pre- Exam Training September 2019
* Conduct of Pre-Exam Training 23.09.2019 to 28.09.2019
* Download of call letters for Online examination – Preliminary October 2019
* Online Examination – Preliminary 12.10.2019, 13.10.2019, 19.10.2019 and 20.10.2019
* Result of Online exam – Preliminary October/ November 2019
* Download of Call letter for Online exam – Main November 2019
* Online Examination – Main 30.11.2019
* Declaration of Result – Main December 2019
* Download of call letters for interview January 2020
* Conduct of interview January / February 2020
* Provisional Allotment April 2020
Qualification:  A Degree (Graduation) in any discipline from a University recognised by the Govt. Of India or any equivalent qualification recognized as such by the Central Government.
Fee:  Application Fees/ Intimation Charges Payable from 07.08.2019 to 28.08.2019 (Online payment), both dates inclusive, shall be as follows

- Rs. 100/- for SC/ST/PWBD candidates.
- Rs. 600 /- for all others
Age Limit:  Minimum: 20 years
Maximum: 30 years
(i.e. A candidate must have been born not earlier than 02.08.1989 and not later than 01.08.1999 (both dates inclusive)

*Age relaxation is admissible for SC/ST/OBC/ PH/ Ex-servicemen candidates as per rules.
* If above links are not opening, use the browser to visit kpscvaani.com website
ಈ ರಕ್ಷಾ ಬಂಧನದಲ್ಲಿ ಉತ್ತಮ ದರ್ಜೆಯ ರಾಖಿಗಳನ್ನು amazon ನಿಂದ ರಿಯಾಯಿತಿ ದರದಲ್ಲಿ ಕೊಂಡುಕೊಳ್ಳಿ